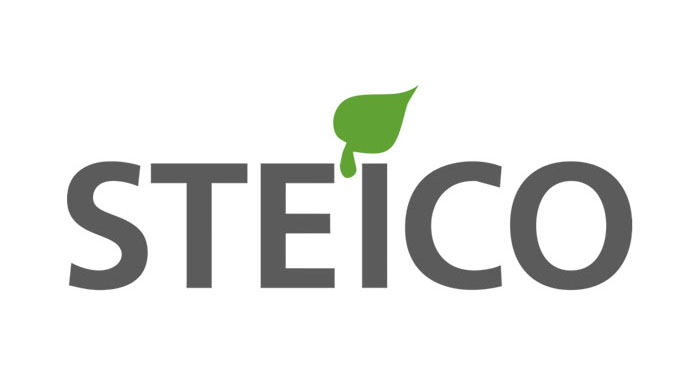 Nowadays STEICO is a European leader in the market of wood fiber insulation plates.
The enterprise manufactures quality products of wood and hemp fiber as well as H-beams at modern factories in Charnkov and Czarna Woda (both factories are in Poland). Advanced technologies in combination with long-standing production experience and their own innovations afford new opportunities for production of innovated and cost-effective construction materials.
Being the first manufacturer of wood fiber insulation materials STEICO enterprise received FSC (Forest Stewardshiр Council) certificates for the whole product line. FSC certificate verifies the application of business activity management of forests, in which raw material is being getting. Such management is carried out in compliance with world standards oriented to environment-safety.
Part of STEICO products is manufactured using modern production methods and complies with European construction law norms. Besides, independent official institutions carrying out materials' testing strictly follow the order and terms of receiving permissions issued by quality control institutions. And quality management certificate in compliance with ISO 9001:2000 standard ensures products high quality.
Labeling its products with quality seal natureplus® STEICO enterprise offers to its clients reliable in all aspects and high quality insulation materials from wood fiber designed for use in different area of construction.
Qualified personnel of company's foreign representative offices and employees knowing technical aspects participated in product realization guarantee provision of qualified consulting services both about products and questions on their application. Besides, close cooperation with specialized trade companies insures the provision of individual consultations in-place.
STEICO heat insulation plates
STEICO is ecological heat insulation for building. STEICO heat insulation is manufactured from wood fiber with the addition of binding fibers and ammonium phosphate. Thanks to wood fiber base material, STEICO heat insulation has high insulation parameters and excellent exploitation properties.
Insulation of building from cold in winter and heat in summer
STEICO heat insulation provides low heat conduction in combination with high ability to keep warmth. Thanks to these special properties it's possible to gain comfort coolness in summer and necessary warmth in winter.
Insulation from summer heat
It is one of main feature of STEICO porous wood fiber plates in comparison with common insulation materials. The objective of heat insulation in summer is to entrap heat penetration from outdoors through walls and roof inside the building. Heat energy generated during maximum solar irradiation is to enter living space with up to 12 hours delay (phase lag). Thanks to that, heat energy will start to emanate indoors only when it will be cooler outdoors.
Volume weight and heating capacity high values are important. STEICO insulation materials volume weight makes from 35 to 250 kg/m3. Besides it has high heat storage capacity making 2100 J/kg comparing to mineral fiber products where it makes 1000 J/kg. This difference makes it possible to reach suitable and comfort inside temperature even at summer heat.
Moisture pick-up and return
Thanks to its wood fiber base material STEICO heat insulation demonstrates moisture pick-up and return. When there is excess moisture in the air inward during cooking, drying, flowers' watering, and then this material picks up this moisture and in dry period moisture return. By that, space humidity inside is naturally regulated.
Properties
the material does not contain injurious to health matters, it is environmentally safe;
it is simple in application, does not irritate skin;
thanks to its elasticity it does not require additional fastening;
it tightly fills the space between structural and engineering elements;
building insulation both in winter and summer;
diffusion-open insulation material;
regulates microclimate inside;
ecological product, fit for reworking;
prevents sweating;
it has high sound-proof properties;
it has stability of form and firmness for settling;
high heat accumulation, perfectly protects from heat in summer;
easy in mounting and simple in handling.