We manufacture church domes, turrets, and cupolas for 15 years and within this period we have improved and simplified domes fabrication technology. Our works are marked with exceptional quality and variety of domes as well as beauty of every work. Big experience allows designing and fabricating domes of any shapes and sizes which will fit the architectural style selected for the temple.
A unique technology allows us to gain the highest quality. This technology combines classical and modern approaches in domes fabrication. We use welded framework which guarantees ideal holding of dome circular or dimensions of edged dome. The framework is coated with ply wood in several layers which enables to reach maximum accuracy in dimensions and make the dome of perfect quality.
You will never notice the transparent edged framework, handling marks or other defects. You can see only ideal dimensions and ideal quality.
Roofing of domes and temples is the most complicated kind of roofing therefore all jobs are performed by the highest quality roofers. All of them completed their training in our own school for tinsmiths passing high requirements and hard selection.
Dome fabrication process consists of the following:
to accord the exterior, dimensions of mounting seats, methods of transportation and assembling of future products with the customer;
calculation of materials needed for fabrication;
metal frame assembling, dome covering with roofing materials.
Domes having diameter up to 3 meters are completely assembled in our production area and delivered to the customer. In case of necessity there is the need to fabricate domes of bigger diameter, in the production area we fabricate only blank parts and perform check assembly of framework. The dome itself is assembled and covered with roofing material directly on site.
The following roofing materials are used for domes covering:
stainless steel with titanium nitride coating;
galvanized steel with polymeric coating;
copper
Domes can be covered with various kinds of roofing metal tile. Rarely standing seam roofing is used for covering of domes. Usually the domes are assembled using truck-mounted crane (in case the temple is high, tower crane is used).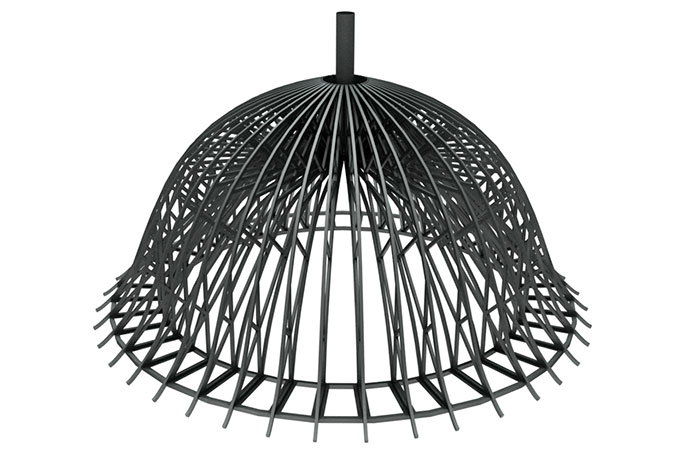 Substructure – welded framework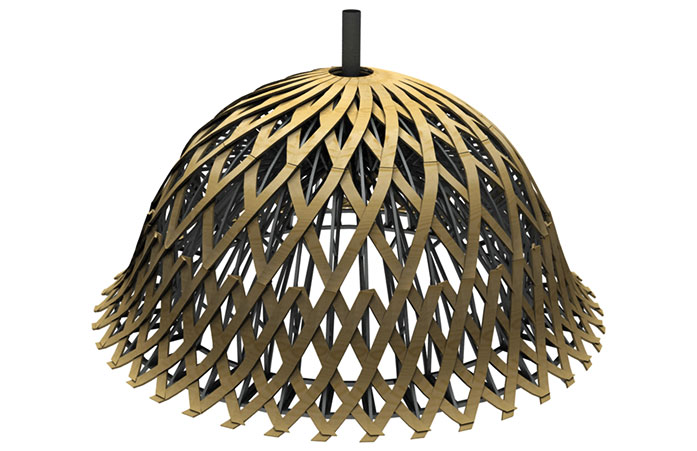 Lathing from board under 45 degrees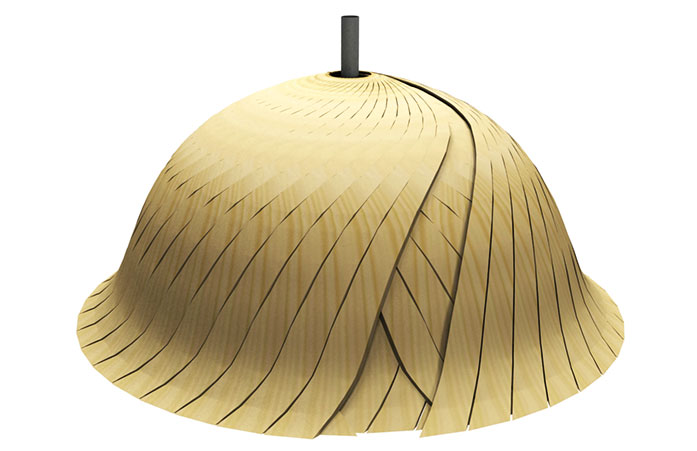 Ply wood or OSB plate in three layers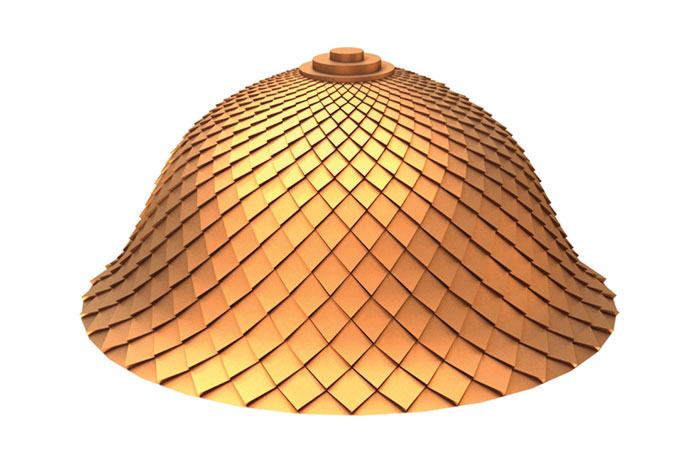 Roofing tile assembling